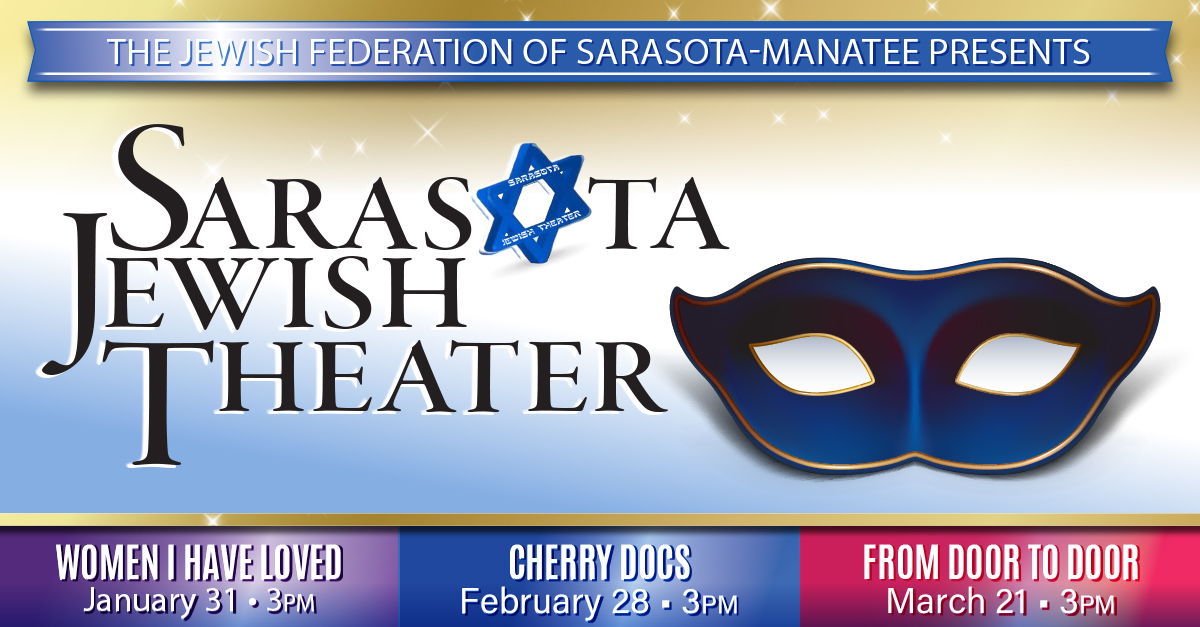 CHERRY DOCS
Featuring Jim Floyd and Sam Osheroff and narrated by Robert Turoff, this intense drama unfolds when a skinhead, accused of a vicious hate crime murder, is assigned a Jewish public defender. Play by David Gow.
A post-performance discussion will feature Jeff Solomon, Community Security Director, and the cast. 
Performance will be streamed via Zoom.  Link will be sent via email as the performance approaches.
Tickets are $18 each or $24 for the remaining two plays presented by the Sarasota Jewish Theater.
SJT POST PERFORMANCE DISCUSSIONS
The Sarasota Jewish Theater will offer a post-performance discussion following each of the three plays in the series. Audience members for the Sunday performances will be able to ask questions via the chat option.
Cherry Docs
Actors Jim Floyd and Dylan Jones and director Diane Cepeda will join in a conversation  co-hosted by Federation's Director of Security Jeff Solomon and SJT Artistic Director Carole Kleinberg. The actors might reveal how they felt bringing such a charged and timely situation to life. Among the issues that will be discussed are security concerns facing Jews in Sarasota, and the seminal question "Do you feel safe?" Questions will be submitted via the chat option.
---
Ticket Sales for This Performance Are Now Closed
---
We are grateful to our media sponsor